Licensed Clinical Mental Health Counselor
&

Certified Mindfulness Meditation Teacher
The Most Important Thing
​
Two counselors are discussing what they believe makes the biggest difference in the counseling process. One of them says, "it's the theoretical orientation and skills of the counselor." The wiser, more humbled of the two responds by saying, "I think it's that the person shows up for their appointment."
​
Contemplative, Person-Centered Counseling
​
My approach to counseling could be described as nontraditional. While rooted in person-centered theory, I also incorporate guided meditations, mindfulness tools, teachings from various wisdom traditions, and a healthy dose of humor in my work with others. For this reason, I recommend scheduling a free consultation with me to ensure that I will be an appropriate fit for your needs.
​
I have shared below some of my favorite quotes/pointers. If you resonate, there's a good chance we will work well together, and I'd love to hear from you.
​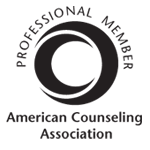 ​
​
"Our refuge is not outside ourselves, not somewhere in the future--it is always and already here."
​
-- Tara Brach